This article provides a step by step approach to install Joomla 2.5. This article assumes the installation of Apache, PHP and MySQL has been performed as explained in the previous article Installing Apache, PHP and MySQL for Joomla 2.5 on Windows XP
Download the latest Joomla 2.5 version from www.joomla.org website. At the time of writing, we are using the version 2.5x.
Unzip the zip file to any location under htdocs. Example: C:\Apache2.2\htdocs\joomla25.
To begin installation, access the URL: http://localhost/joomla25
This will automatically redirect to the installation page as below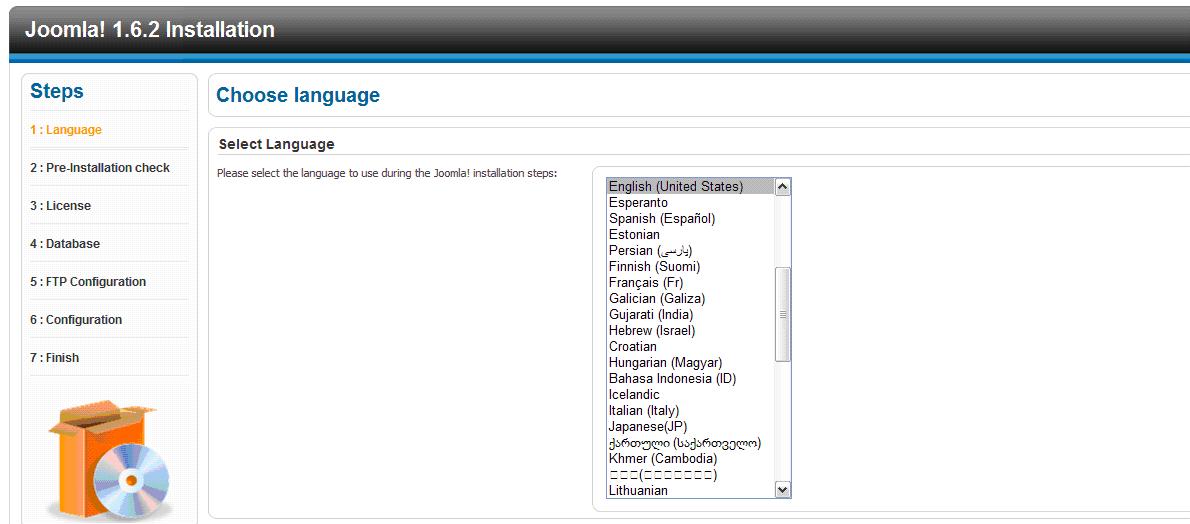 Select language and proceed to the next screen
Joomla will check for all pre-requisite requirements and also suggest recommended settings. You can modify as necessary and click 'Check Again'.  When ready, you can click next to proceed to the next screen. Below screen shot shows this screenSelect language and proceed to the next screen.

Input database connection settings to MySQL. See below screenshot. Click Next to proceed.
Read and accept the Terms and agreement. Proceed to the next screen.
Provide the website name and admin user id information. The admin user id will be used to login to the Admin console, after the installation is complete. 
Next screen requests for FTP settings. For local installation in Windows XP, this can be skipped.
This step also provides an option to install sample data for learning purpose. The sample data can be later uninstalled.
See below screen.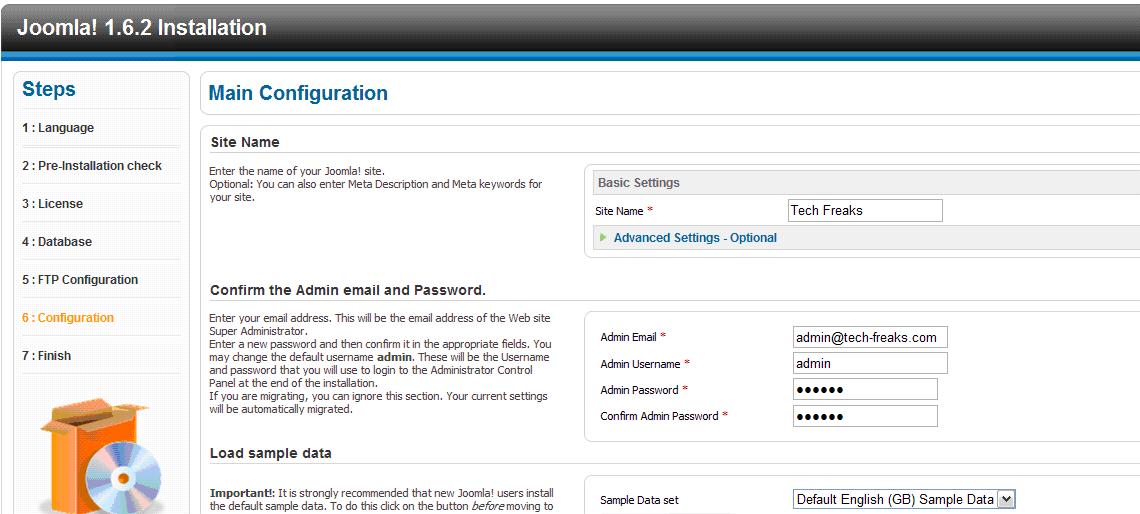 This complete installation of Joomla 2.5. Do not forget to remove the installation folder. Without this, you will unable to access the admin console.
Click the 'Remove Installation Folder'.

Admin console: http://localhost/joomla25/administrator
Website: http://localhost/joomla25
You should be able to access your installation of Joomla website or Admin console. The URLs would be like below, assuming joomla25 as the installation folder name inside htdocs folder.